This email was sent to you by WineRelease.com. To ensure delivery to your inbox (not bulk or junk folders), please add "nmonnens@WineRelease.com" to your address book or safe list.
Having difficulty viewing this email? View it here.




WineRelease.com's April 15, 2012 Monthly Newsletter.


Greetings from WineRelease.com, now 1,854 winery listings strong.

Consistent with the beginning of this year, this past month's weather has been unseasonably unseasonable, to say the least. While the onslaught of storms has definitely helped the winter sports industry in the Sierra mountains just north east of us here in San Francisco, it's put a slight "damper" on some of the spring activities in the Bay Area. A few nights ago, we had one of the strongest storms I've seen in my days of living in California. I've borrowed this picture from photographer Phil McGrew that shows an astonishing view of lightning striking the Bay Bridge: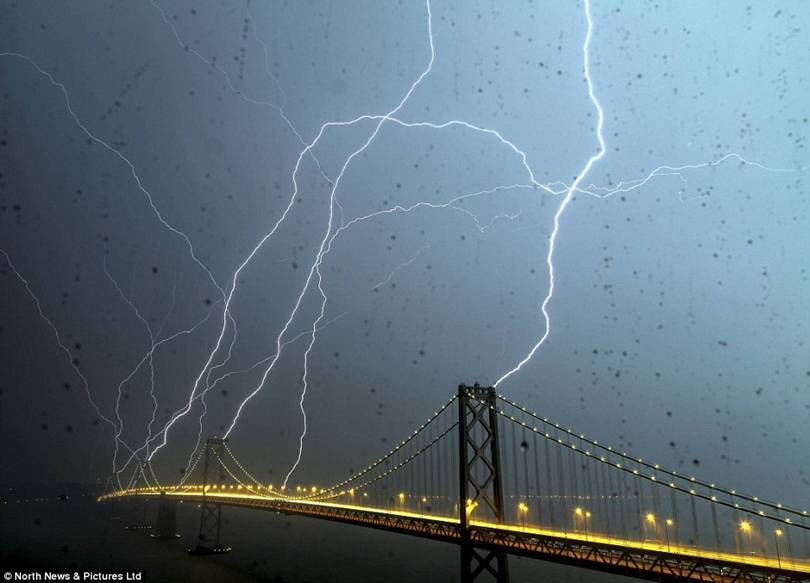 Despite the weather, a few weekends ago, my wife, the baby, and a friend of ours ventured up to Napa for the Taste of Yountville. It's a great event, even in the worst of storms, where the streets are lined with tents housing delicacies from the spectacular eateries in town, as well as wine tasting booths. We met up with friends, took a small detour to stop at Bouchon for hot tea, coffee, and pastries, and enjoyed a fun, wet, cold day of amazing food (from paper plates) and wine. On the way home, we stopped by Jay and Judy Caldwell's (proprietors of Petite Logis, a quaint B&B in the heart of Yountville) to dry off before heading back home. This event will be on our return list next year.

In addition to several weekends in Napa, this past month found us at home, spending time with new neighbors on our small one-block street in the heart of San Francisco. Just last week, we enjoyed a bottle of Jelly Jar's 2010 Old Vine Zinfandel, Nova Vineyard, Lake County with about a half dozen of our neighbors. This wine was perfect with a little cheese appetizer and a bit of socializing; it stood on its own very well (nice balance of dark fruit with a hint of smoke), but didn't overpower some of our favorite cheeses from Cowgirl Creamery. A definite hit with our new friends.

One of the delights of the past month has been receiving more of our sponsor wines -- I look forward to sharing those with you in the issues to come.


And now, onto the wine.



April 2012 Wine Releases
May 2012 Wine Releases

WineRelease.com's Winery Newsletters and Mailing Lists Sign Up Page: Click here.

The following 113 winery information pages have been updated since March 15, 2012:

Wine Quote of the Month: "To the sun that warmed the vineyard, To the juice that turned to wine, To the host that cracked the bottle, And made it yours and mine. Unknown


Till next month.


Neil Monnens


Special thanks to the following sponsors of WineRelease.com: Alysian Wines, Forlorn Hope Wines, Fulcrum Wines, Jelly Jar Wine, Kimmel Vineyards, Lewelling Vineyards, MARA Winery, Martin Estate, Parry Cellars, Relic Wines, Selene Wines, Stein Family Wines, VIADER Vineyards & Winery, Vineyard 7 & 8, Wharton Wines and Wrath . They help make WineRelease possible.


Clicking on the above advertisement will open another browser window.


About: This is the monthly WineRelease email newsletter published on the 15th of every month by WineRelease.com listing wine releases for the next month.
Privacy Policy: Your privacy is safe. Your email will never be sold, rented or bartered to anyone without your consent.
Copyright: We welcome and appreciate forwarding WineRelease publications in their entirety or in part with proper attribution: Source: 2012 WineRelease.com http://www.WineRelease.com
Legal Notices: While WineRelease.com used its best efforts in collecting and preparing the information published herein, WineRelease.com does not assume, and hereby disclaims, any liability for any loss or damage caused by errors or omissions, whether such errors or omissions resulted from negligence, accident or other causes.
Free Subscription: Subscriptions are free and sign-up is easy, click here.
Archives: Past newsletters can be found here: http://www.WineRelease.com/Past_Newsletters/Previous_newsletters.html
Contact: Email mailATWineRelease.com and replace "AT" with"@".
Unsubscribe: If you no longer wish to receive this monthly Email, reply with the word "Remove" in the subject and you will be promptly removed from our mailing list. Alternatively you can write:
WineRelease.com
1592 Union St. #232
San Francisco, CA 94123